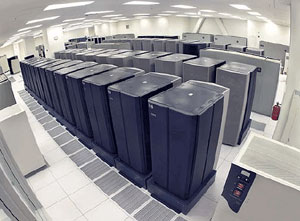 Perfect for computer data centres, our anti-static, low smoke and flame retardant PVC strip curtains are designed to separate cold air aisles from warmer aisles directing cool air where it is needed most - through the computer racks and helping maintain the data room's optimum temperature.
With all the benefits of our standard PVC, but with the added advantage of an anti-static additive to virtually eliminate static charge, our anti static curtains are also ideal for 'clean room' doors and all electrically sensitive areas.
Conforms to EN1598.
For a quote simply click HERE and select one of the 'Anti Static' PVC types.
Please note that anti-static flame retardant PVC differs from standard PVC in a number of ways... Firstly you will find that there seems to be a 'film' across the surface of the PVC. This is a product of the anti-static compound which is added during the manufacturing process and it is completely unavoidable.
Secondly you will notice that the PVC has a slightly cloudy apperance to it. This is caused by the flame retardant additive which allows the PVC to conform to EN1598 standards. Once again this is unavoidable.